The Ultimate Guide to Home Renovation in Dubai
May 11, 2023 in Blogs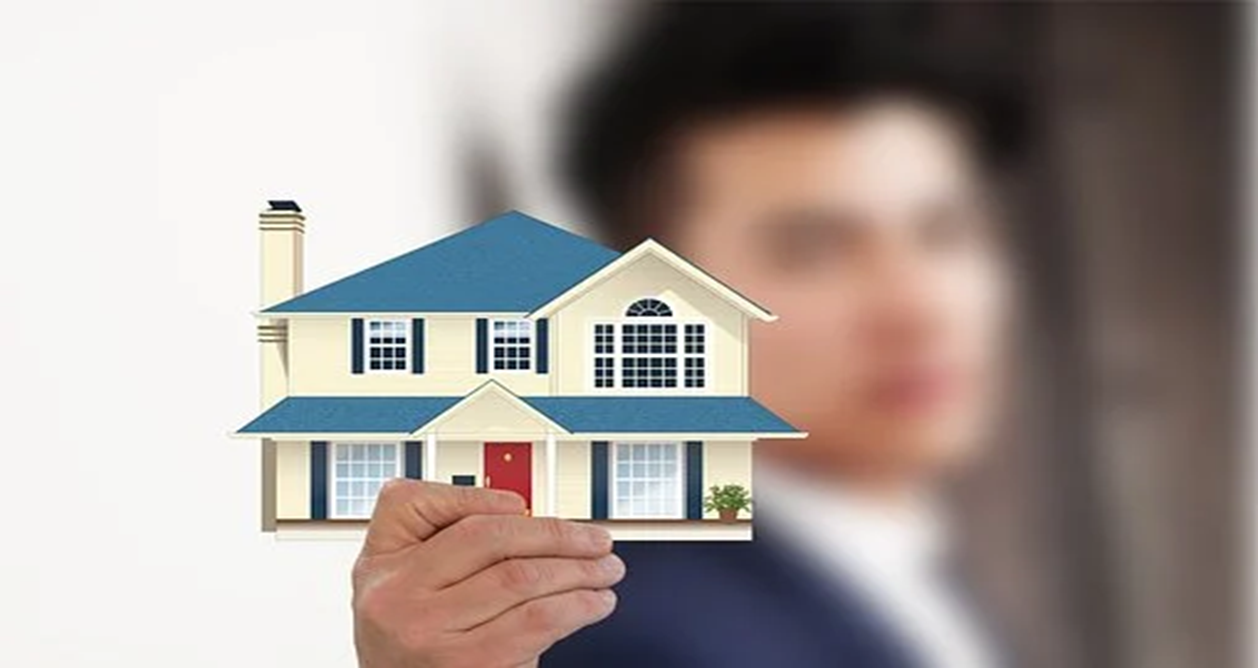 Home renovation is an expensive and time-consuming process. With the increase in construction costs, it has become a challenge to renovate a home. There are strict building and other property regulations in Dubai that need to be considered when renovating. For example, if you want to build a new extension, then you need to get approval from the Master Developer and Dubai Municipality before the work can commence. The good news is that if you plan and know what you're doing, it will cost less and take less time than you think. Here are some important steps for how to renovate your home in Dubai with ease!
The process of renovating a property:
Home Renovation in Dubai can be divided into two phases – the Planning Phase and the Renovation Phase.
Planning Phase:
The most important task before you jump into a time-consuming, and money-intensive project is to take your time and plan ahead. Many things go into apartment remodeling and here are a few pointers for that and home renovation that you should consider before you dive head-first into this journey-
Consider the benefits of renovating your home:
There are numerous reasons why you should renovate. Renovating a home in Dubai gives you a chance to create a home that fits your lifestyle, whilst getting the best value for money. Also, when you renovate your home, you are not only improving the look and feel, but you are also improving the functionality. The following are the benefits:
• Improve the feel and value of your home
• Look after your home better
• Reduce utility bills
• Gain peace of mind
Ascertain the Design
First, you need to put in some time and effort into redesigning your home. This may mean sitting down with a drawing pad, a pencil, and a cup of tea to create a sketch or plan an idea. If you are not in the habit of sketching, then this is an activity that will need to be done by a professional in order to build your home renovation layout design. There are many contractors, apps, and online tools that can be called upon to create your design at a minimal fee. The first thing to do in the sketching process is to take note of all your requirements for your home. Again, there are many renovation companies in UAE that can help you in step by step manner to ascertain this.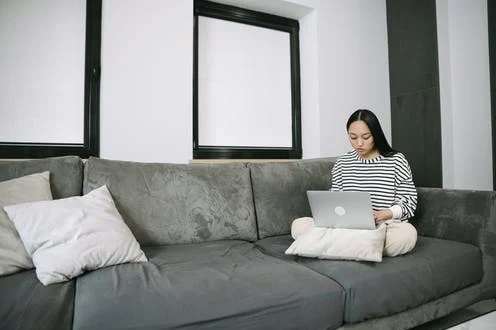 Understand the building regulations in Dubai
As the saying goes, "the devil is in the details'', so it is in the project of renovating an apartment, villa, office, or renovating shop. Many people renovate their property thinking that a little bit of work goes a long way. But there are a lot of building regulations in the UAE that can work as a hurdle to completing the project if you do not get into the details. For example, certain things like external alterations and structural changes are usually strictly prohibited. Kitchens, bathrooms, attics, and basements need to be updated with the proper safety standards in place. Be aware of the area you are renovating in Dubai, every building site must be verified for safety before work starts. If you are renovating a particular area, you need to go through the same process. It is not just a matter of knocking holes in the wall or installing a new showerhead. Your house must fit the brief of the neighborhood. If the area is in a flood-prone zone, then you must plan a project accordingly. This can take up to a month, so you should make sure you have all the permits in place before you start.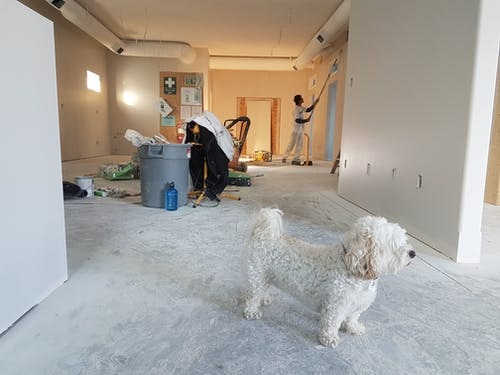 Consider the cost of renovations in Dubai
When renovating a home, you will have to think about money. You should always start with a budget and plan accordingly. A refundable deposit must be made before one is issued with the No Objection Certificate (NOC). This deposit is fully refundable upon completion of the works after the second inspection which will then be conducted to evaluate health and safety, environmental and community compliance. EMAAR, for example, requires around AED 5,000 deposit. Small costs like administrative/NOC fees are from AED 1,000 - 3,000 per application, depending on the project scope and documentation urgency that needs to be factored in. Dubai Municipality approvals (including architectural/structural drawings, affection plan and permitted area schedule) are the next steps once an NOC is obtained.
One would also need a contractor entry permit. Required documents include copies of the company's trade license, owner passport copy, labour card, vehicle registration(s) and workers' Emirates ID.
Then comes an assessment of the execution costs. A typical home renovation in Dubai requires an in-depth assessment, evaluation of required materials and the overall labour charges for the project. For example, in Arabian Ranches, you can expect to pay around AED 75,000 to AED 150,000 in renovation costs for a 4-bed villa.
One would insert a word of caution though. Even a new bathroom can cost in excess of AED 100,000, depending on the number of fittings and fixtures you'll be using. So keep in check what you want and get help from renovation specialists to aid you in your decisions.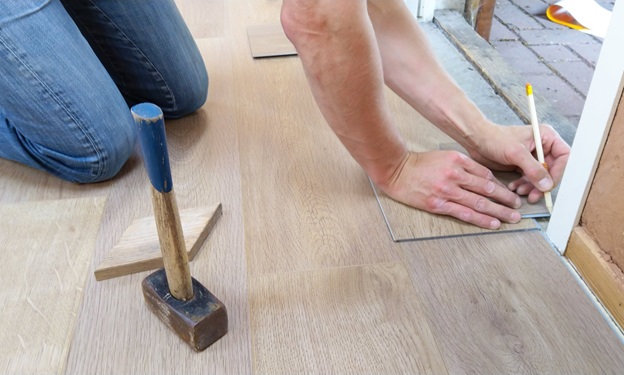 Find a contractor to help you with your renovation
Before you get started, it's advisable and important to choose a contractor in Dubai. You don't have to use the same contractor each time, but it's often a good idea to choose a professional every time. They are the people who know their business and will be able to advise you on the most efficient way to do a Dubai apartment renovation. They can help you do all the above planning apart from relieving you of the headache of timely on-ground execution.
Choosing the right professional to do your refinings or remodeling in Dubai can be a minefield to traverse. If you want your renovations to be a success, it is crucial that you plan them before you start. The planning stage is an integral part of the process of renovating a home.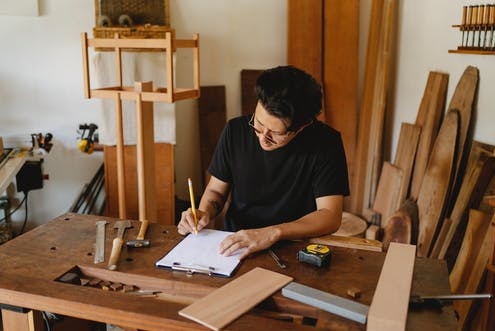 Execution Phase:
With the right knowledge beforehand, you can turn your space into the home of your dreams. There are a set of killer questions for hiring a contractor for home renovation that you should go through as you plan. Certain things that you should ask your affordable home renovation contractor so that you get to know your contractor as you finalize them for execution. Here is a checklist that will help you find the right contractor for home renovation in UAE--
Check the necessary permits and insurance needed for their business to operate legally, and if they have the documentation to show that they are authorized on your behalf to complete your job.

Check out the company by asking to see testimonials. Go and view their finished projects and talk to previous clients.

Establish a clear point of view on the decision-making process between you and the contractor. Some contractors will want all the details confirmed before the project starts, whereas others may be more accommodating. But this can cause conflict if a change means having to redo completed work for them and more money spent for you.

As mentioned before you should know how much it will cost. Ask to see samples of the materials and fittings to check the quality and cost. A Defect Liability Period (generally 12 months) should also be factored into the proposal, which obliges the contractor to fix any problems without any additional cost to you.

Be aware of the possibility of any additional costs – ask the contractor for ballpark costs so you don't get a shock halfway through the process.
Ask the property renovation contractor to define a schedule of how the work will progress so that you are aware of what gets done, and when.

Who will be at the site every day? Find out how the project and on-site staff will be managed so you won't be left to do it

Ask for an honest time frame and get it in writing for the all-important question, "How long will it take?" Include the project delivery date plus a penalty clause for late handover, or if the finished work is not up to the mark

What are the payment terms? Typically, you're looking at 50% upon signing the contract, 40% of the payment as progress payments as you go (approximately 90%), and 10% as a final payment on completion and addressing your snagging issues

What insurance should contractors have? It's important to check that your contractor has an at-risk policy.

A usual issue with renovations while living in the villa or apartment is that one is concerned about how the workers will protect your property. E.g. dust-containment measures that will be used, how will all the books, furniture, drapes, delicate vases, and paintings on the wall be handled, and what will be moved and placed back once you know it's safe and sound.

One of the most important questions to ask with all honesty to the contractor is "What part of the renovation concerns them in their experience?" This usually can then be easily handled in your process as there will be no surprises when one can get stuck and you will be prepared to make the hard decisions when they come.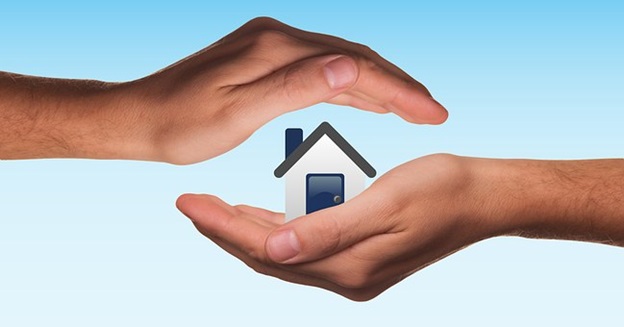 Conclusion
Remodeling or Renovating is a big financial, time-consuming, and emotional investment. It doesn't matter whether you're remodeling an existing property or building a new home in Dubai. You need to have a plan for the renovation so you know where you're heading. At the end of the day, it all boils down to how much you can afford to spend and the quality of work you do. A renovation is never a one-man job. You'll need to involve the right people to complete the job. Are you looking to renovate your property in Dubai? No matter how little or large the budget is, you can always get a renovation expert in Dubai like Knox Technical Services L.L.C.
Call us now at 800-5669 or email us at info@knox.ae