Say Goodbye to Rodents and Insects with Pest Control
May 03, 2023 in Blogs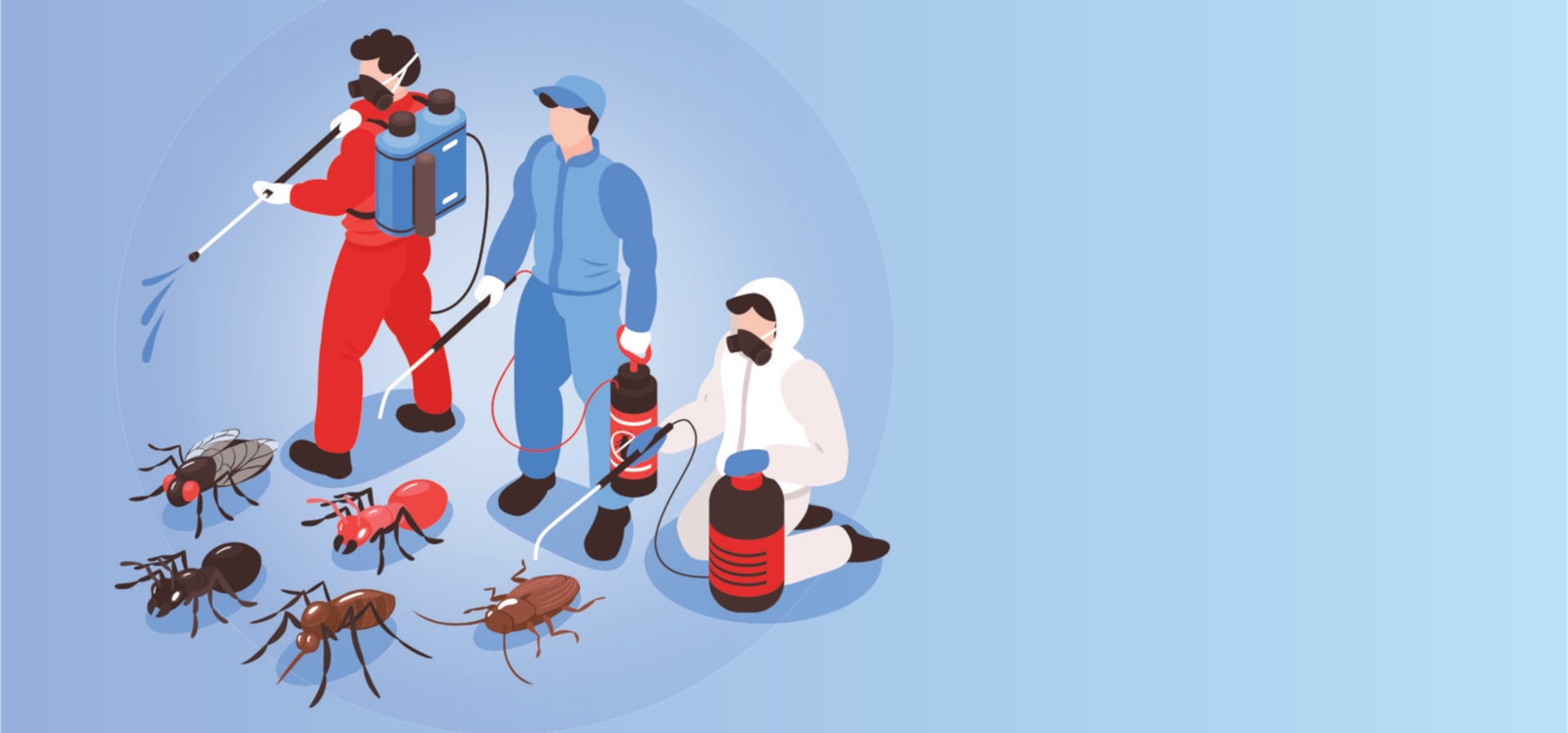 A tidy, well-kept house is always pest free, right? Not necessarily. Pests can be attracted to homes for various reasons, many of which have nothing to do with cleanliness. Some common home invaders make it very obvious that they are there, while generations of others may hide away without a peep.
There are many reasons why regular pest control is necessary for every homeowner to consider. Pest control and management refers to any system or measure that seeks to eliminate or regulate the population of insects considered harmful to human and animal health and the environment in general. It can offer respite from cockroaches, ants, rants, bed-bugs, termites and many more of these creepy crawlies. Pest control requires a lot of work and resources but we made it all easy with KNOX professional pest control service. It is a necessity for homes, offices and shops especially in major areas like JLT, Marina, Jumeira Village, Palm Jumeira, Dubai Marina, Al Barsha, Silicon Oasis, The Springs, Meadows, Dubailand, apart from old areas like Deira, Bur Dubai, etc. Here are the reasons why pest management is important and why every owner, home or office, should consider it:
1. Preventing damage to homes and structures
Recent survey says U.S. people spend about $5 billion for the repair of damages caused by termite infestation. Termites consume wood and wood products such as ply board and paper. Once they have burrowed into the wood components of the home, they can eat beams, floorings and walls from the inside. This makes the structure weak and vulnerable to collapse, leaving household members at a risk. Termite infestation can be especially problematic in older homes and structures that have not been treated. In areas where termites,flies & cockroaches (which is one of the most common pest problems in U.A.E) are known pests, managing a home to keep it safe from them requires constant vigilance and assistance from KNOX professional pest control agencies.
2. Preventing allergies
Pests can cause a range of issues in people, such as skin allergies, asthma and other respiratory problems. Bed bugs and mosquitoes, for example, are notorious for causing skin rashes. Pests can also carry certain alleges that can cause strong allergic reactions in some people. Cockroaches, for example, can cause allergies in at least 7% of the population. They are also one of the leading causes of asthma in children because of which using professional pest control becomes important
3. Avoiding diseases and other health risks
Leprosy, skin infections, urinary tract infections, Lyme disease, intestinal infections, dysentery, dengue, malaria, and food poisoning are just a few of the diseases and health problems that pests can cause. They also carry a number of bacteria and viruses that can affect human and animal health. Although many of these diseases are treatable, they can cause serious health issues in children, the elderly and immune-compromised individuals, many of whom will require professional medical treatment or hospitalization.
That, in turn, can translate to thousands of dirhams in medical costs instead just by spending small amounts in pest control that gives you long-term relief even after months of service.