8 Ways of Changing Your Home or Office Interior to Suit Your Needs That Can Change Your Life
May 11, 2023 in Blogs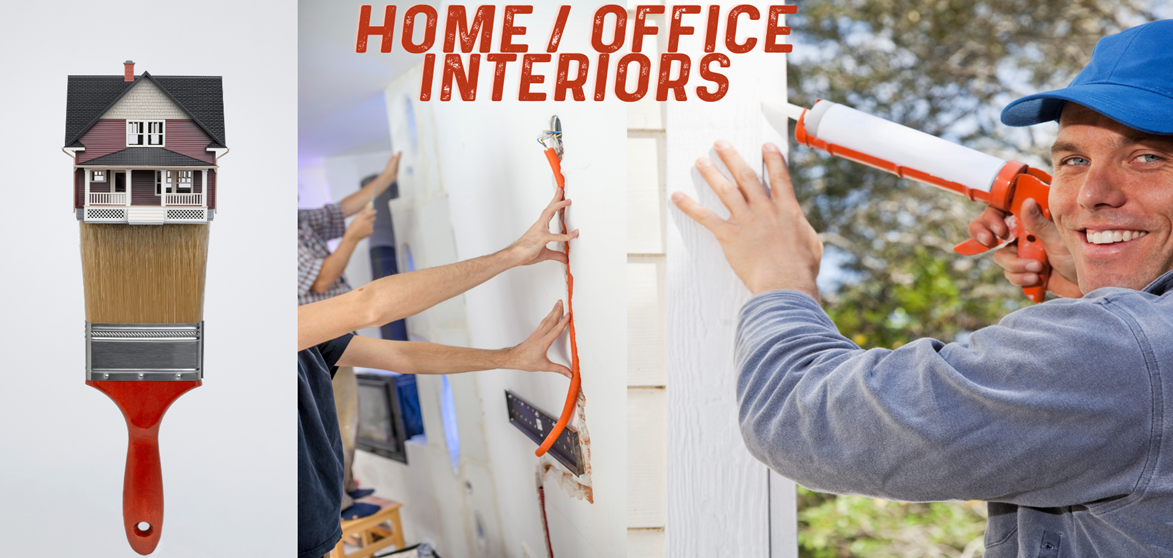 Our homes and offices are a constant reminder of our lives. We spend so much time in them that they become the canvas on which we paint out life-the good, the bad, and everything in between. Interior design and proper Renovation is great at giving us peace and comfort during these moments of chaos because it works with psychology rather than against it by creating a space that elicits positive feelings.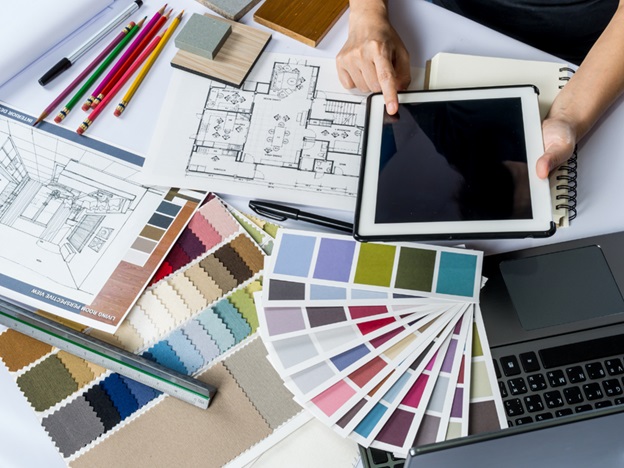 Home and office design is a constantly changing game. One day you want to feel relaxed, and the next day you want to work aggressively. The only problem is that it's not always easy to quickly change your interior design to suit your needs. If you ever wanted to change your home or office interior or do a quick renovation with fewer hassles but didn't know where to start, here are five ways you can do it with style-
1. Paint it up

It's one of the fastest and cheapest ways to transform your space in moments. It is a great way to spruce up your living room, kitchen, bedroom, or even the exterior of your home. Even in your office, it can be used to make a statement. Paint can be found in different colors and finishes from matte to glossy.

As far as painting goes, it is a cost-effective option that can completely change the look and feel of a room. You can give the walls an eye-catching color to bring life to the space, or you can stick with a light shade for something more classic. You can create a focal wall with texture or use it to communicate your sense of belonging to that space. The options are endless!

2. Upholstering your furniture can change the perspective

Upholstery changes the way an entire room looks. Sometimes the change in look is all you need to give your house or office a fresh new look. It is one of the cheapest ways to change up your home décor or give that new life to furniture that has been around for years. Upholstery, apart from the different fabrics and designs, can also change the ambiance of your space thus making it more inviting and vibrant.

3. Bring some natural light into your home or office

Adding natural light to your home or office is a great way to make it feel more comfortable and inviting. There are many ways you can bring some light into your space, including getting rid of curtains, using different kinds of blinds, adding fans, and installing skylights.

Lighting is one of the most important factors in design that makes a space feel bigger or smaller. So by adding natural light to your home or office, you'll create the illusion that your room is larger than it really is and makes it feel less cluttered. Natural light also has a calming effect on people who spend time indoors. It helps them focus more on their work instead of being distracted by their surroundings, which will ultimately help them get better productivity!

4. Create a space that makes you want to read

A reading nook or reading corner is a space that is set aside to allow you to get lost in your book. The idea of a reading nook is often used as an incentive for adults or even children in the family to read more.

The first step to setting up a reading area is to create a place where you can comfortably sit and read for a length of time without feeling uncomfortable. One easy way to create a comfortable spot is by adding cushions or poufs on the floor and by making sure that you have enough light coming into the area. This will help you escape from all the stresses of everyday life.

5. Add a fitness area to your home or office

A fitness area can be a great way to get the most out of your home. For example, at home, you may have a section of your living room where you watch TV and read. If there is no separate area in this room to exercise, you can put up your basement door for an instant workout area! In the office, you may have a spare conference room that would be perfect for adding a cardio or yoga station to it. Alternatively, you could add board games or ping pong tables to the breakroom for coworkers to enjoy.

Adding a fitness area to your space will help maximize efficiency while also adding a healthy breathing space and most importantly a unique character!

6. Save money on decorating with just changing the Flooring

Wooden flooring is a popular choice for homeowners who want a good-looking and durable surface, while flooring in an office space might look more professional with laminate.

Wooden floors are appealing because they have natural beauty and can be made from sustainable resources. In addition, they offer a warm, comfortable feel which goes well with most types of furniture. Furthermore, wooden floors can be finished to suit any style or color scheme in the room. However, wood is not the best option if you have a lot of high traffic at your house or office space. It's also not the best material for do-it-yourself installation.

Laminate flooring offers durability and low maintenance while being affordable and easy to install. It tends to last 25 years or more under normal wear conditions. It is a very popular option for many homeowners. It offers a low-maintenance, durable surface that is cheaper than hardwood and other types of flooring. The installation process is very easy and can be completed in 1-2 days or less.

7. Choose an area and add more storage.

The first step to home interior design is figuring out what exactly you want to do with your space. Sometimes, it can be difficult deciding where to start and figuring out what you want. One thing that many people don't think about is the storage aspect of a space. Whether you're looking for extra storage for your closet, need a place to put all your books, or just have too many toys, choosing an area with more storage will help make your life easier.

If you're in need of extra storage, try adding some shelves or wall units. If you're not sure how big of an area you want to fill, go big! Adding wall units is a great way to get more square footage without impacting the size of your room. They also aren't as expensive as they may seem. Just shop around or hire professionals who can find the perfect style that's right for you and customize to your space.!

8. Accessorize with minor change-ups

Display or put-up different things around your home or office that reflect your personality and interests, like books, plants, flowers, tools, family photos etc.

Add more seating in the room: An obvious choice for adding more seating to your space is to simply get new pieces made. However, if you're not ready for that step, consider trading in your old furniture for something more comfortable. This is a great option because it can be done gradually over time and doesn't require you to spend a lot of money at once.
Create an oasis with plants: Adding plants is another quick way to add natural lighting and greenery in your space. If you want the look of plants but don't want the hassle of caring for them, consider purchasing artificial ones instead. They will look just as good and won't cost you
Change up the rugs to make your interior beautiful: A good rug can become the focal point of any room within your home. With that in mind, changing up your rug can be a quick and easy way to make any room look fresh. By choosing a patterned rug, you can transform the look of a room with just one simple change.
Hang new art or photos on your walls: Hang new art or photos on your walls and display them in a gallery. You can also use these ideas to decorate other spaces like the living room, bedroom, bathroom, etc. If you're looking for inspiration, try browsing through some of the many galleries in town that showcase local artists' work. Or we can help you with art consultants that we work with if you are also looking at a good investment for the same.
Renovation and Interior decoration is the art of enhancing a space to make it more functional, comfortable, customized, more beautiful and more interesting. In a sense, interior design is very personal because we each have our own sense of style. It's about listening and responding to your needs and desires for your space that makes it uniquely yours. Ultimately, it improves your quality of life by making you feel better in your surroundings…and it should be fun!
These days, it's easy to be overwhelmed with all the options available when you are looking for ways to renovate your home or office. But you don't need to spend a fortune for this. If you have the desire to create or re-create your own home or office, KNOX Technical is here to help you.
You can reach us at 800-5669 or email us at info@knox.ae