What to do when you Face a Snagging Problem?
Nov 27, 2021 in Blogs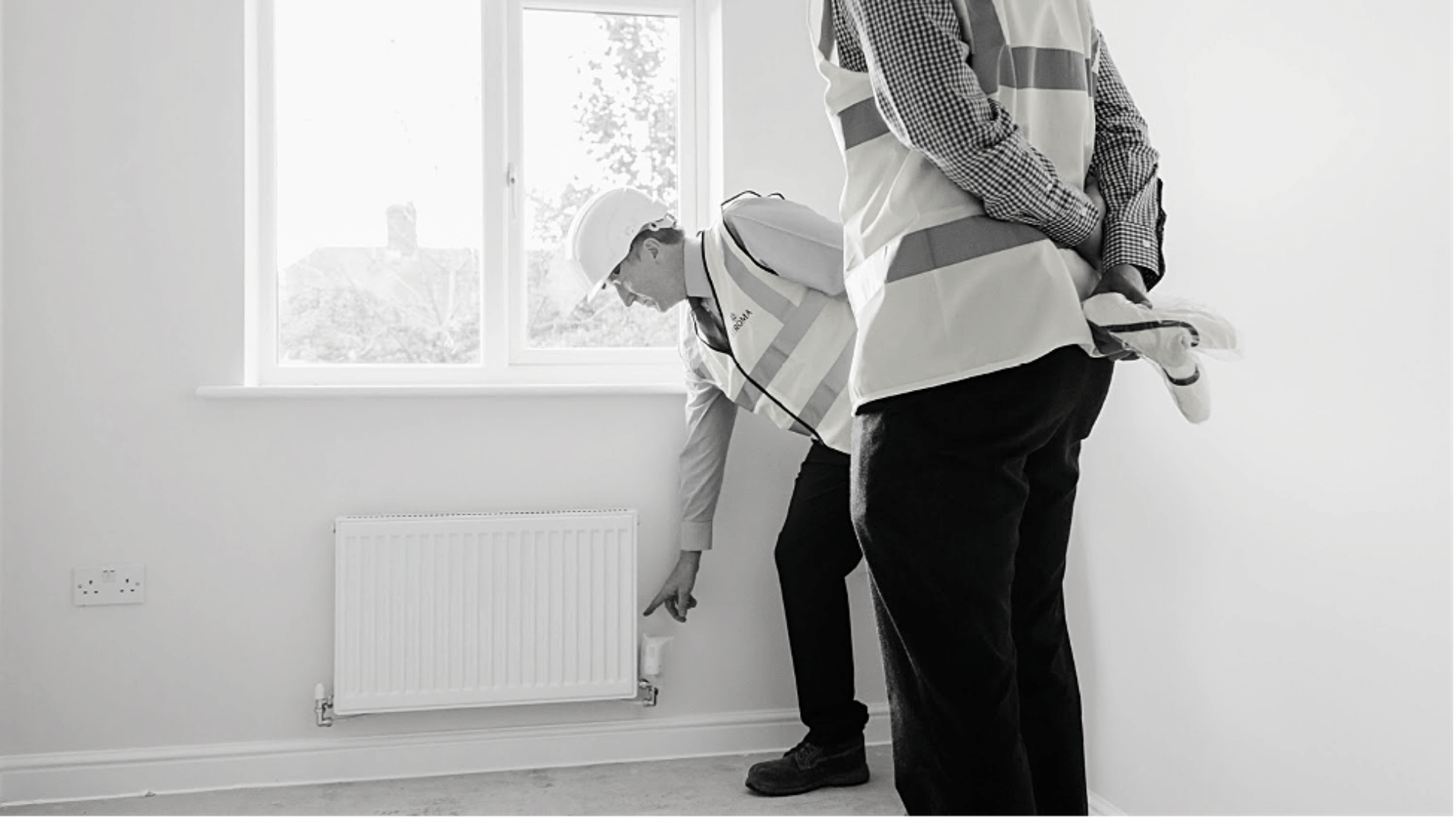 Is Your property nearing a handover? Do you want to ensure that your Perfect Home is delivered to you and you are able to move in or put it on rent with no future worries? Especially considering that you would mostly have 12 Months in which the property developer can be held liable for defects, you should make sure that your property is aptly completed and rid of issues upon handover. You must employ exceptional Snagging Services which help identify the most common defects being found across new build inspections and the potential cost of rectifying these issues. Here's a really useful guide on what to do when you face snagging.
So now you are facing problems with the handover of a new property. Can you go for a new home to buy and forget about this one? Can you just hold the real-estate construction company responsible for this and sit on it till it's too late? More importantly, who is going to fix this now? And how do I know, apart from the obviously visible issues, what all snagging issues are there? If you are also stuck with one of the problems or might even be all of them, you are at the right place. Because we have the right solution and guidance for you here at KNOX with personalized project managers and skilled staff.
Before we move on we would say, "It is your housebuilder's responsibility to check and fix any cosmetic defects before you complete the sale but it is unlikely they are going to pick up on everything." In fact, you must be looking for a home in mint condition and that is one of the reasons why you might be buying a new build.  But 'new' does not necessarily mean flawless. Newly built properties are known for minor defects or 'snags' caused by poor workmanship or equipment. If you spot any defects in your home, it is up to you to inquire and report them to your housebuilder. It's also a good thing to do if you are hiring tradesmen to renovate your property.
You can put together your own list or hire KNOX Technical LLC to get all things done for you. Here are a few things you need to know before moving.
A snag is a small defect or problem that remains in your property after the building work has been completed. It is typically something that is damaged or broken; not fitted properly or looks unfinished – think a scratch on a window or a missing hinge on a door. Maximum issues are found to be cosmetic – however, more serious defects can arise such as major cracks and ill-fitted kitchen fixtures that are not good for your family's living. Now to find them all, the first thing you will need to do is to make a comprehensive snagging or snag list.

The purpose of a snagging list is to identify defects in your home for your housebuilder to fix. Ideally, your new home should have passed building regulations and inspections and come with a structural warranty from an approved insurance policy provider. And it is your housebuilder's responsibility to check and fix any cosmetic defects before you complete the sale. But, as you read earlier, it is unlikely they are going to pick up on everything with them having so many units to deliver.

What should You be looking for?

One can list many common snagging problems but there are a few which usually find the top of the list. Some of the important ones can be-

1. Patchy and uneven ceilings

2. Ceiling lines that are not straight

3. Front entrance doors and thresholds are chipped and scratched

4. Door handles are loose and not at the same level

5. Untidy finishing in skirting corners

6. Walls scratched, chipped, and marked

7. Corner walls not matched

8. Door frames are not aptly adjusted with doors

9. Sockets and switches are not aligned or leveled

10. Taps and bathroom fittings are loose

11. Windows and balcony doors

12. Wall and floor cupboard doors are not in alignment, scratched, and marked

13. Flooring not flat, level, and creaking

14. Salty deposit on the wall or any leakage

15. AC cooling and thermostat condition

16. Tiling defect/ tile spacing

17. Flooring scratched and marked

18. Rough and untidy finishing along stairs

19. Rough and untidy decorative finishing in utility and service cupboards

20. Ducting to tile vents or fans

21. Sealant inconsistencies

Hiring a team of professionals will help you look for issues like surface defects which usually occur on woodwork, paintwork, glazing and tiling using a spirit level to check whether surfaces are level. The team checks whether things are fitted or screwed in properly and are in good working order. For example, even simple but very important things like if the taps leak and if the hot water is running from the correct faucet.

You can do a few things yourself too to know the flaws by running your fingers over the surfaces to check for chips and scratches and look for splashes of paint and cracks on the walls and ceilings. Bring sticky notes with you so you can place them next to the defects without marking the surfaces.

When and what is the best time to make a snagging list?

When the property is completely finished and ready to move into. This is usually when you will be exchanging contracts with your housebuilder. But sometimes this might not be possible as housebuilders can refuse to give you access to the property before completion, which they are legally allowed to do because they still own the estate.

If you leave it until you have moved in, it becomes harder as your property developer could argue that you have caused the damage when you moved in. It is also easier for contractors to work in an empty property for obvious reasons.

However, you do have time from your completion date to report any defects (including cosmetic ones) to your property developer which they are legally obliged to fix as part of your property's warranty, which typically lasts for ten years.
Which companies offer snagging services?
Snagging reports are typically prepared by chartered surveyors or an inspector from a snagging services company. We here at KNOX help you with all one place with a knowledgeable approach, notable performance, and outstanding service with excellence redefined.
We believe You should choose a company by looking at customer reviews and prices, as well as quizzing them about their experience and knowledge in the building trade.Also, before our professional snaggers start the inspection we ask you about all your concerns personally. Finally, try to gauge their approach to the process and see if it matches your own. We request you to see previous or sample inspection reports and find out what is included in the price. Will you just get an inspection and a report or will they also advise you on what to do next and help fight your corner with the real estate developer? This is an important aspect of the service.
The person carrying out the inspection will want to walk around your property on their own or with the housebuilder. You can look at the notes at the end and suggest anything you think needs adding. The inspection report is sent to you, the housebuilder and our team with your permission. You can contact the housebuilder or ask the snagging services company to do it for you.
What are the main advantages of a snagging service?
A KNOX inspector is likely to spot more defects than a homeowner. As part of the service, they can liaise with your housebuilder on your behalf and push for the defects to be fixed. It also means you don't have to get personally involved. For an additional fee, you can ask them to recheck the work to make sure more damage hasn't been caused and offer support up until your new residential contract has expired.