How to Clean and Maintain Your Rugs and Carpets at Home or Commercial Space
May 11, 2023 in Blogs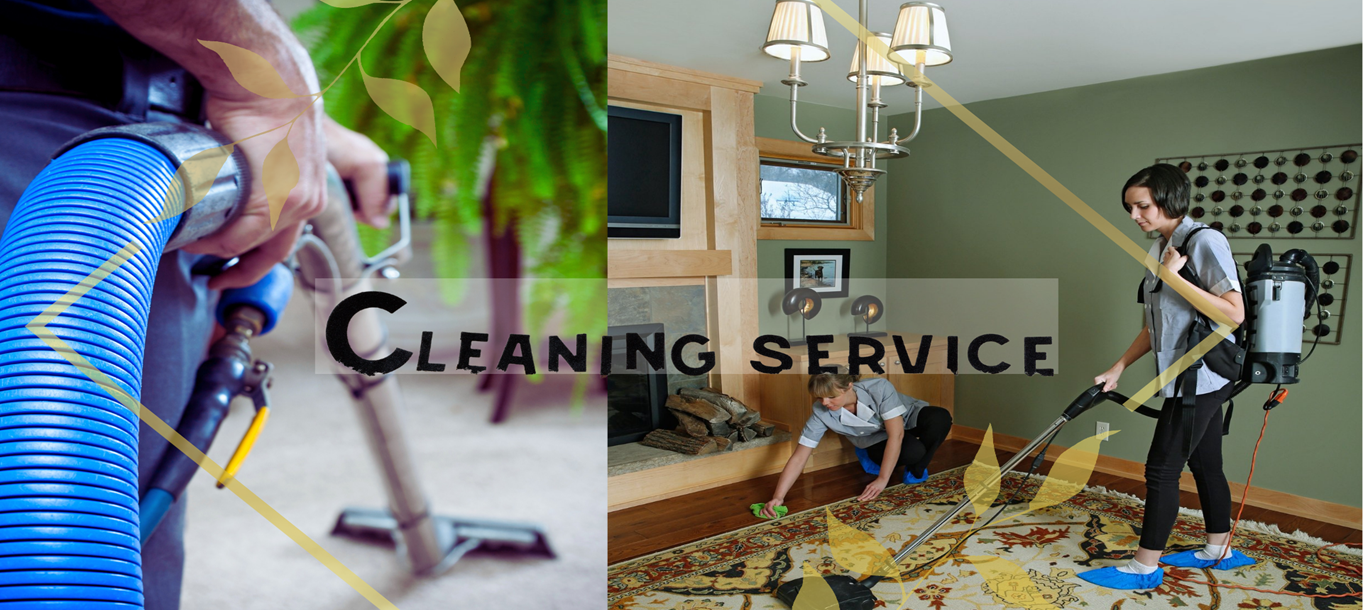 Carpet maintenance is key to extending its life expectancy and reducing the need for replacement. Without proper maintenance, rugs and carpets can harbor dust mites, bacteria, mold spores, allergens, chemicals from our clothes, and other sources that are bad for our health. Here are some tips on how you can keep your carpets looking great year-round!
Following are some of the reasons carpets can get damaged or soiled-
Burns
One of the major reasons for damage to carpets apart from dust and dirt is various kinds of burns. Reweaving, re-tufting, or resectioning burn damage are the only options. In some cases, however, it is possible to improve the appearance of a charred area by carefully cutting off any blackened ends of tufts with small, sharp scissors. To minimize indention, trim the area around the tufts.
Crushing
Crushing refers to the loss of pile thickness from foot traffic. This is not a manufacturing defect, it's due to long-term usage so The best solution is to purchase a new carpet.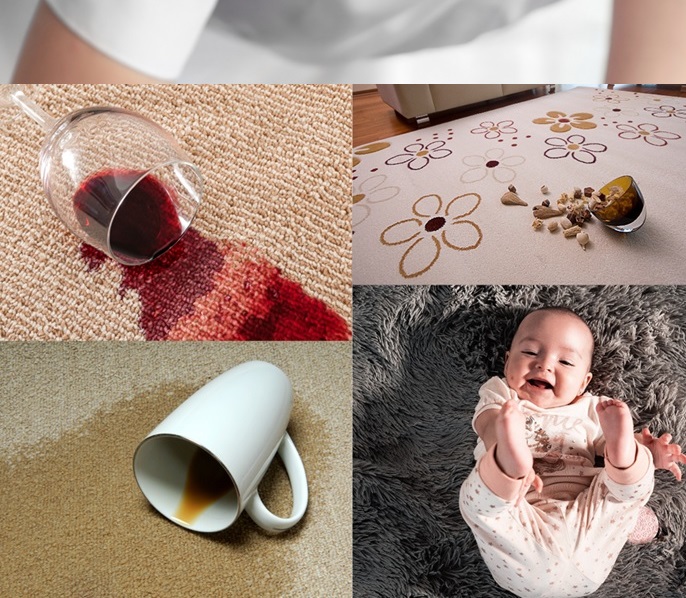 Depressions
Intentions can be caused by heavy furniture placed on the carpet. You can use furniture cups or glides under heavy furniture, or move furniture backward and sideways to ensure that the weight is not concentrated for long periods. If depressions do occur, apply water to the indentions with a spray bottle. Then, set a hairdryer to medium at least a few inches above each indention. Use your fingers to gently move the pile in the opposite direction while it is drying.
Fading or Color Loss
To prevent carpets from fading or color loss, keep them out of direct sunlight. Emissions from household cleaners, pesticides, heating fuels, or other household products can also cause fading.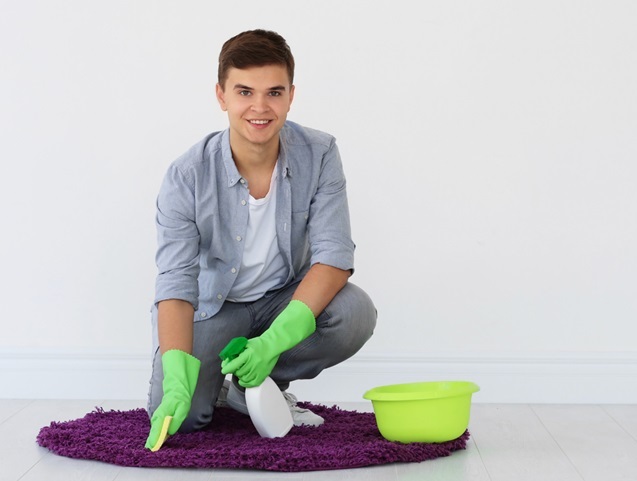 Filtration Soiling
Filtration soiling appears as dark or grayish lines in the carpet along walls, vents, under doors, and stairways. Filtration soiling is caused by airflow that passes through the carpet. This allows fine, airborne dirt to settle on the carpet. This type of soiling is not always permanent and requires special methods to be removed. It is a good idea to seal any gaps between the floor & walls before installing carpet. This will prevent soiling around rooms from airborne soil particles. Call a professional carpet cleaner for assistance and a good technician.
Soiling
You can keep your carpet's beauty intact by vacuuming it often and cleaning it frequently before it gets too dirty. The soil deposits that cause dulling can damage the carpet's fibers. However, the soil film can hide the original carpet color. It is much harder to clean carpets if the soil remains. It is important to regularly clean the carpet in order to prevent permanent or excessive soiling.
Matting
The result of excessive foot traffic and/or poor maintenance is often matting, which is the untwisting and intermixing of yarn tips. Seek professional help to deal with this problem. You need a professional carpet cleaning company to clean and shampoo your carpet.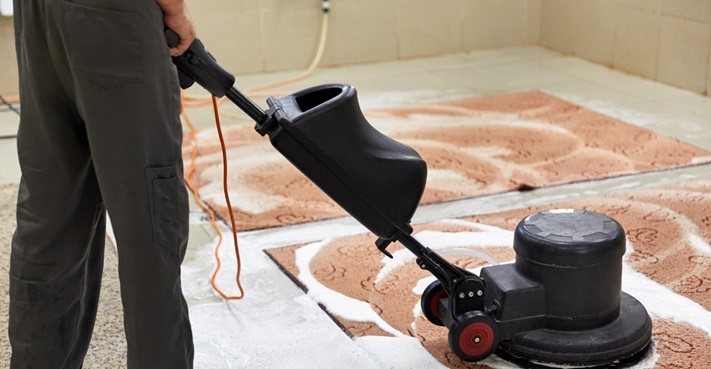 Sprouting
Sometimes, a yarn tuft may rise above the surface. This isn't a defect in carpet, but a characteristic of custom-made rugs/carpets. Sprouting is more common in loop pile carpet construction. Do not pull it out and make the carpet worse. Instead, carefully remove the yarn from the surface using small or cuticle scissors.
Static
Low humidity can worsen the static electricity produced by carpets. Low relative humidity makes it more bothersome in colder climates. A humidifier can reduce static buildup and help to lessen annoying shocks. Carpets can become very porous if they are treated with anti-static products after manufacture.
Storage
In order to avoid damaging rugs and carpets, make sure that all pieces are rolled tightly and straight. Store them in a climate-controlled space on racks or turn them 90 degrees every 30 days. Our rolls should not be stored on the floor, because they can crush pile fibers or create pressure marks by the placement of other items against it. Please consult us if you plan to store rugs/carpet for more than 3 weeks when we will need your specific needs taken into consideration.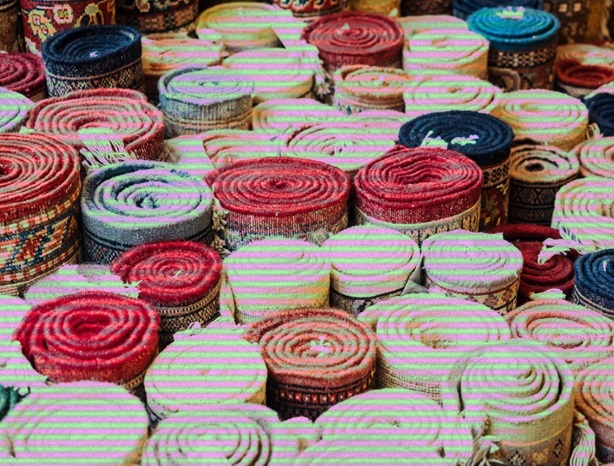 Here are some important tips on how you can keep your carpets looking great year-round! These can be followed on a regular basis to save money for homeowners and businesses likewise-
1- Put Placemats as well as doormats by entrances and exits
Stagnant air can be the cause of a number of problems in your home, including a decrease in the quality of your carpet. Placemats are excellent at trapping and absorbing moisture. They also help prevent dust, dirt, and allergens from getting into the rug or carpet.
If you have rugs on hardwood floors, placemats will also protect your flooring from scratches caused by shoes. For busy areas with lots of foot traffic (such as hallways), placemats are helpful for catching any small pieces that might fall off of your shoes.
For homeowners and carpeted buildings, preventive care is easy. It is as easy as installing the right doormats and entrance mats in every entrance area of your structure to prevent it from needing maintenance. Make sure to choose the right material for your doormat. With these tips on hand, you should be able to maintain and keep your carpets looking great for years!
2- Use a rug pad to keep it from slipping
If you have a rug with a tasseled fringe, it's likely to come undone if it gets wet. To prevent this from happening, use a rug pad that is made of silicone or high-quality rubber. This will keep your rug from slipping on surfaces and allow it to dry more quickly when wet.
Another way to make sure your carpet doesn't slip is by placing a cork mat under your rug. This will reduce the amount of humidity in the area and keep your rug from becoming soggy.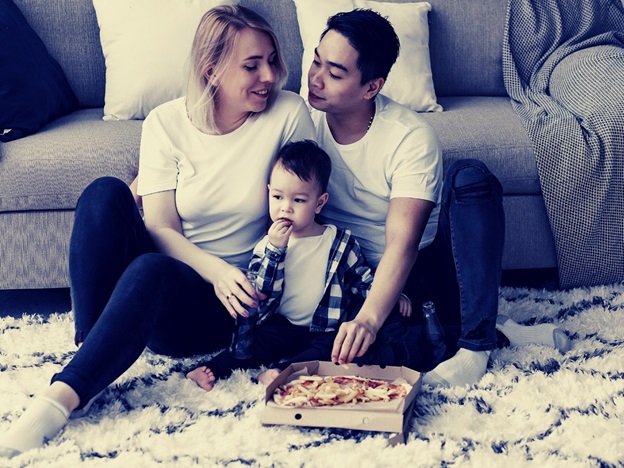 3- Regularly vacuum your carpet
Cleaning your carpet is one of the best ways to remove dust and other allergens from your home. You can vacuum your carpets daily or at least twice a week. If you have pets, make sure to clean their fur frequently as well as using pet shampoo or soap.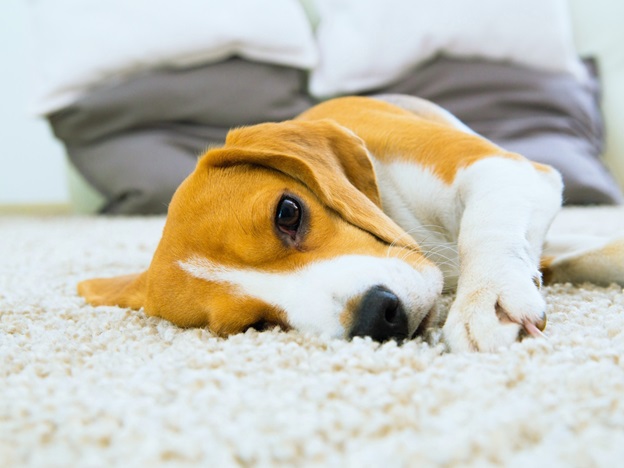 4- Use a professional-strength carpet cleaner
If you're like most people, you probably have a hard time remembering to vacuum your carpets on a regular basis. If you don't want to miss a spot, it's best to use a professional-strength carpet cleaner. These cleaners are designed for large spaces and can do an excellent job of cleaning up tough messes like spilled food, crumbs, and pet dander.
For those who prefer not to use the harsh chemicals found in some cleaners, there are homemade recipes that work just as well. They'll also save you money because they won't require costly chemical ingredients. Some popular ones include vinegar and water mixed together with dish soap or hydrogen peroxide mixed with water and dish soap.
5- Spot treat stains with an enzymatic cleaner or shampoo
If you have a stain on your carpets, such as a spill or something sticky, it's important to act quickly. This is because the longer something sits on your carpet and in contact with dirt, the more difficult it will be to remove.
One of the best ways to remove stains from carpets is with an enzymatic cleaner or shampoo. Enzymatic cleaners are products that are specifically designed to attack stains like oil and grease. These products use enzymes to break down soil and stains. Once they're gone, they leave behind a fresh, clean carpet that smells nice too!
6 -Get rid of the pile
Piles are one of the most noticeable signs of an old, dirty rug. To make sure your carpet always looks its best, you'll need to get rid of the pile. There are a few ways you can do this. One is to use a rug rake which pulls up the rug and removes the pile in one motion. This takes much less effort and time than dragging it away one piece at a time. Another option is to cut out the pile with either scissors or an electric cutting tool.
7- Get your carpets professionally cleaned every six months
Having your carpets professionally cleaned every six months is the best way to make sure they are always looking their best. The professionals will use different methods depending on how dirty your rug or carpet is. The more dirt, the stronger the cleaning process. Other ways you can clean your rugs and carpets yourself are vacuuming them regularly, using a professional-strength pet cleaner, and spot-treating stains with an enzymatic cleaner or shampoo.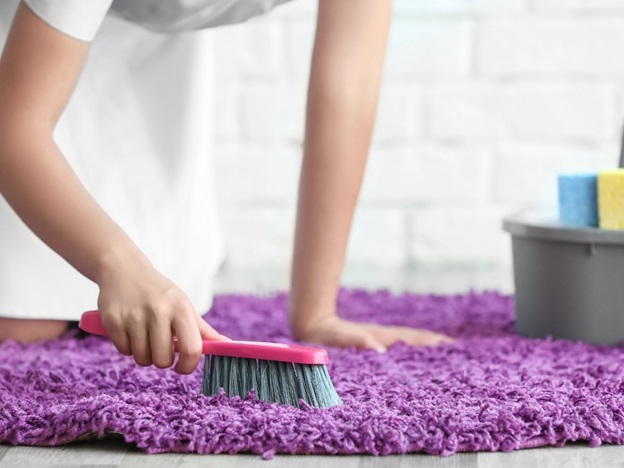 Regular home and commercial maintenance will ensure that your carpets and rugs last for many years. It is important to schedule professional cleanings on an ongoing basis as part of your home cleaning routine. To schedule your next area rug or carpet cleaning, call 800-KNOX ie. 800-5669 now.