Deep Cleaning
Jan 29, 2023 in Blogs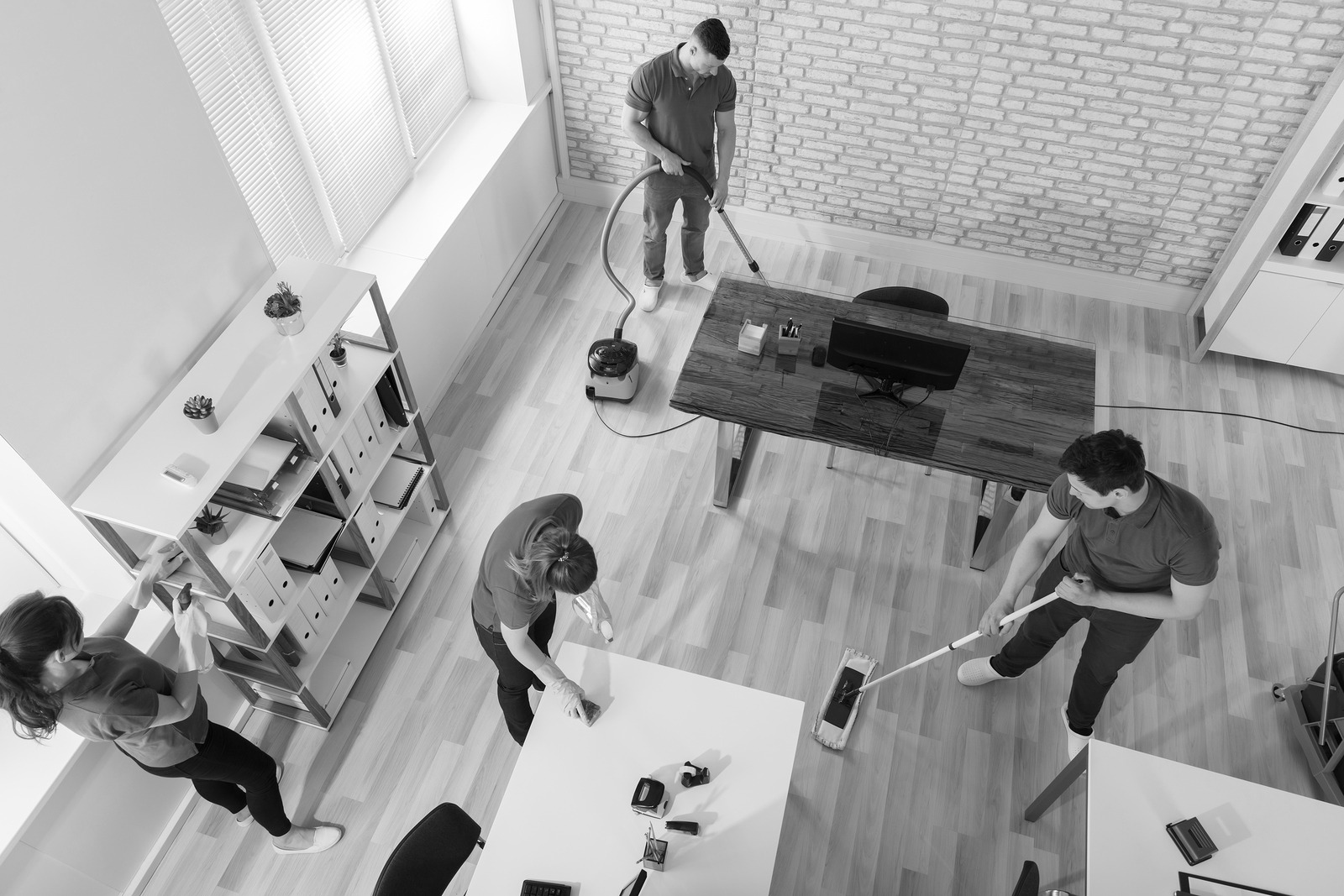 Heeding the Covid guideline from the WHO, and other health authorities, people are intensely washing, dusting, and disinfecting homes and offices, with the knowledge that lives may literally depend on it. Though the novel coronavirus is known to spread mostly through respiratory droplets (like mucus or saliva) from person to person, there's a possibility that transmission can also happen by touching infected surfaces. These include door knobs, handles, light switches, remote controls, sinks, chairs etc. and even kitchen appliances. A new study suggests that the virus thrives on plastic or steel surfaces for days.
Did you know that we are just cleaning our home/space 50%, that is cleaning visibly dirty surfaces followed by disinfection? As households become busier year-on-year, experts believe it's not just about COVID-19, but we're rapidly losing the fight against allergens and grime.
The perks of deep cleaning are much more than the regular cleaning. Deep cleaning involves wiping down the surfaces and vacuuming them to achieve high standards of cleanliness. Deep cleaning addresses the areas where germs, microbes, dust, fungi and moulds accumulate. The normal regular cleaning of offices or houses can't tackle them. During normal cleaning, to avoid disruption to workers, cleaners most times avoid reaching under desks, computer equipment and behind cupboards. There are some hard-to-reach corners in the office and homes that are difficult to tackle without Deep Cleaning.
If you are an owner of a hotel, resort, homestay, or simply a guest house, it is your responsibility to provide acceptable levels of hygiene to the guests. But the irony is many businesses overlook this aspect in the constant cycle of changing linen which not just results in a loss in their business but also poses a risk to the health and safety of guests. Compared to the casual dust-up, a deep clean is an obsessive agenda. It means hunting for dust mites behind furniture and cabinets, addressing scum from shower heads and faucets, scrubbing inside ovens, mopping floors under rugs, and sweeping along baseboards, ceilings, and window frames. It requires emptying out cupboards to clean the surfaces within.
4 Benefits of Professional Deep Cleaning Service:
1. It Saves You Time And Energy

It is an obvious benefit. Instead of you slogging away scrubbing the bathroom floor or cleaning the oily kitchen exhaust pipe every few months, experts can do the work for you. Also, if you look at the daily grind you go through every day, you will realize that giving yourself the freedom to hire professional home deep cleaning services is a no-brainer.

2. It Saves You Money

Most people do not realize that hiring home deep cleaning professionals helps them save money. If you decide to do deep cleaning, you will have to stretch your budget & buy variant products. Also, remember that you are not an expert at cleaning. It is likely that despite your best efforts, you will be unable to clean everything. The experts, on the other hand, would clean every nook and corner without missing any dust or grime.

3. It Is Stress-free, Quick Service

When the question comes to home deep cleaning vs regular cleaning, this is perhaps the most important USP of professional services. The experts come to your house at a time that is convenient for you and help you by cleaning the areas that you cannot clean yourself. You only pay for the service you choose.

4. It Gives You A Clean, Hygienic Space to stay and/or work

The professionals have specialized equipment and cleaning fluids that ensure the house is cleaned properly from top to bottom. Everything from the inaccessible places like the insides of the kitchen exhaust pipes, the top of the almirahs, and the false ceiling to the places that attract more grime like the ceiling fans, the spaces underneath the kitchen drawers and bathroom cabinets, get focused treatment.
| Regular Cleaning | Deep Cleaning |
| --- | --- |
| Sweeping and mopping | Maria AndersCleaning closets or cupboards from top to bottom Hinges to handles |
| Washing kitchen dishes, countertop, inside and under the sink | Cleaning drainage pipes of the sink and Washing Machines, disinfecting kitchen top |
| Dusting windows, doors, and all the corners | Cleaning window frames, door locks, keyholes etc. Facade cleaning, external window cleaning, garden lights cleaning, garden cleaning |
| Cleaning bathrooms after a bath or at the end of the day | Cleaning the edges of the bathroom, tiles, inside edges of toilet seats, and shower panels. |
| Changing bed, and curtains once a week | Bed Sheet Cleaning, Dry Cleaning Curtains, sofa and other furniture cleaning |
| Cleaning the outer surface of electronic gadgets | Cleaning and dusting your electronics or home appliances |
| Cleaning Fans and AC surface | Cleaning and changing air filters, air conditioners AC duct cleaning, coil cleaning |
| Washing Mops | Cleaning the vacuum cleaners, broom, mops once the cleaning is done. |
Professional Services: Pros
If you are pondering about hiring a professional service to take care of your home, start by considering the pros. There are many advantages associated with hiring professional services.
Professionals Do It Better
A professional will know how to clean a particular space effectively and what cleaning product to use on each surface. Professional cleaners have practical experience and thus, it won't be wrong to say that the result is much better when the real cleaners get to work.
Long hours of work take out a lot on you mentally as well as physically. In that case, when you come home and see a dirty sink or dirty carpets, it can become a nightmare. If that's the case, then hiring professional services will help make your life easier. Along with that, you will have peace of mind because someone is taking care of cleaning your home, and you can dedicate your time and energy elsewhere.
Those are just some of the many benefits of deep cleaning. If you want to maintain a germ-free home, make sure to schedule deep cleaning on a regular basis. Due to the current pandemic situation, it is advisable to do deep cleaning every 3-6 months to avoid contact with Novel CoronaVirus.
What do Knox Professionals Do?
Knox Specialists advise deep cleaning every 3 months especially during these times to avoid germs and infections from entering your property. We make use of safe clinical-grade disinfectants and cleaned equipment and machines while cleaning your space. The deep clean services at Knox create a healthy and friendly environment in your home and workplace. We ensure all our staff are vaccinated and are safe to be around.
Although it might not be obvious, a clean home and office aids in stress reduction. Deep cleaning, even if only every six months or so, helps purify your living and breathing space and invites a more peaceful and healthy environment. By opting for a deep cleaning service, you experience a healthier and long-lasting life for yourself, as well as your near and dear ones.