10 Things To Keep In Mind Before Going For Renovation
May 03, 2023 in Blogs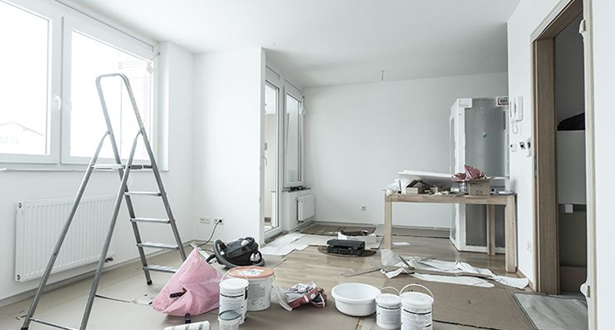 From the sweltering afternoon heat to the Floody rains, a house or an apartment faces the wrath of periodically changing weather conditions. In the long run, these affect the strength and quality of the construction material used.

This is even truer when you live in an old house that was built long ago you think either to sell it or to buy a new place to live. But wait we have got something new for you. If you are looking for renovating your place not only with a beautiful architect but by providing it with a really good strength lustrous and waterproofing you are in the right place because at KNOX our team with a knowledgeable approach, notable performance, outstanding service and excellence redefined.
Many homeowners choose to renovate their homes to give them a whole new look or simply to attach more value to their property by enhancing its interiors. An increase in the number of family members is also one of the basic reasons why homeowners add more floors and rooms to their houses. Before you decide the time and the budget to renovate your house, a thorough inspection of all the areas inside and outside the house or apartment is a must. Here's a checklist to follow so that you don't miss out on anything important.
Seepage of water lines laid

checking dampness in the kitchen sink/cabinets

Fungal/termite growth in damp areas

Cracks in the walls

Leaky pipes in the kitchen/toilets/wash areas

Broken tiles

Waterproofing of the terrace

Peeling paint from the plastered walls

Faulty plumbing like a leaky faucet, water tank overflow

Safety locks/doors

Balcony renovations

Furniture and fixtures

Electricity lines

Interior architect

Positioning
Last but not the least, as the rainy season is gradually approaching, it is advisable to inspect your home for the above-mentioned flaws and get them rectified with KNOX. Once the monsoon hits its peak, it is difficult to carry out construction or renovation work.

You should also consider your budget before committing to the house renovation work. It is a task that might attract some extra cost as the process of renovation goes ahead.
KNOX also recommends you consult a professional architect, an experienced contractor, a mason, an electrician, and a plumber before you set out on the job. Since monsoons are round the corner, here's an interesting piece on how to waterproof your house, from our experts at KNOX. We all know Renovating a home is a huge task that requires a serious amount of attention to all the details. But, if you set yourself up correctly with a clear plan in mind, you can spare yourself some of the headaches.

Whether you're planning a quickie DIY bathroom reno or inviting an army of tradies into your home, here are the top 10 most important things to think about before you renovate.
Figure out what you want out of your renovation.

Are you renovating to flip or are your intentions more long-term? It's important to know what you want to achieve with your renovation and why. If you're renovating to avoid moving, the work you do now should still service your needs in a few years. Think about how many bedrooms and bathrooms and how much living space you'll need in the future, particularly if you have a growing family.

Improving your own home to enhance its livability for your family will generally entail a very different approach than fixing up a rental property.
In the former instance, it's about comfort more than cost and compromise. Of course, you don't want to over-capitalize, but it's not as critical that you have a significant financial margin between what you spend and what you stand to make. However, if the plan is to grow your rental yield and increase the equity in your property, you must focus on the financial considerations first and foremost.